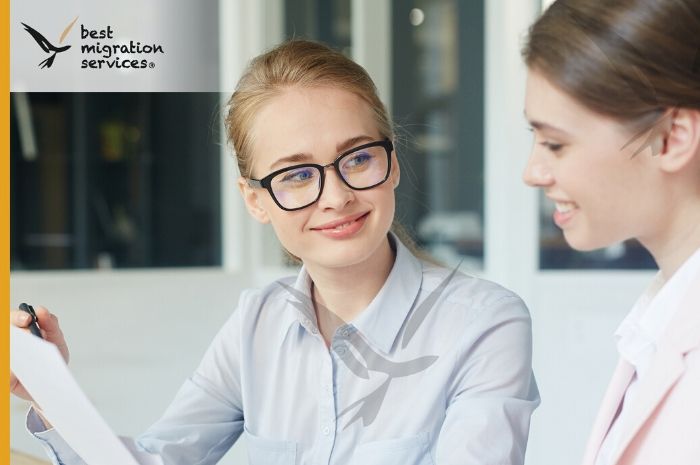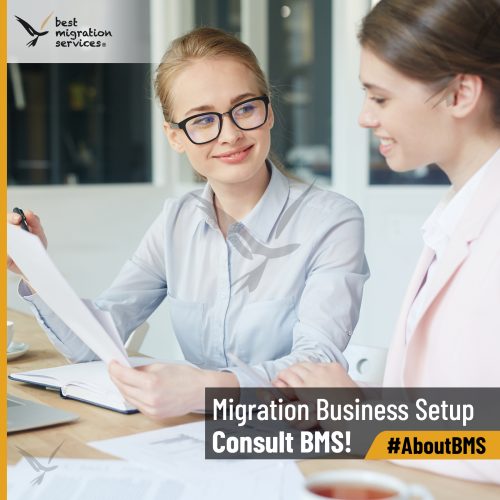 An Immigration consultant is a professional who provides migration related services and solutions to their clients, helps them become a citizen of the country of choice, assists clients with visa refusal cases and represent them in any appeal tribunals. An immigration consultancy is an organization that encapsulates all the services provided by an individual consultant and amplifies it by recruiting several migration consultants. On the paper, it looks simple enough. However, setting up a migration business, whether a sole proprietor ship or a corporate firm, is a complex challenge for most people.
Australian immigration consultation is a business that is lucrative, and the business may even achieve breakeven in its first year of operations. Australia is open and has a comprehensive, transparent and robust migration policy. Although Australia is considered an easier migration destination, but the Australian Migration Process is not simple at all. Hence there is a consistent demand for qualified migration consultants who can help migration aspirants to settle in Australia.
A migration consultancy's main goal is to provide the rightmigration advice to their clients and generate revenue. But how do you really begin? This is where BMS Australia comes in. BMS is the only Australian migration business consultancy company that provides comprehensive solutions for MARA agents, lawyers and migration consultancy start-ups. BMS Australia has 17 years of hands-on experience in delivering Australian migration consultancy services as well as helping other migration consultancy businesses achieve their goals in a systematic progressive order BMS has had an incredible history of assisting myriads of clients hailing from diverse backgrounds and nationalities to migrate to Australia and helping them to settle in and enjoy the perks this beautiful continent has to offer.
How can BMS help you setup your own migration consultancy business.
BMS Australia provides turnkey migration consultancy business setup services. Regardless of the size and scale of our client's migration business, our team of experienced MARA agents, lawyers and business advisors can streamline the business processes for you. This enables our clients to smoothly setup and soar their consultancy businesses with our expert guidance on best practices.
We simplified the processes so much that individual registered MARA agent's setup their business online. If you are a new migrant in Australia and want to start your own business with low investment, then let BMS Australia guide you to setup a migration consultancy business. We will hand-hold you through the process and equip you with the tools that will help you start a successful business. Similarly, if you are a law graduate or an already registered MARA agent, then you can leverage BMS's services to either start a career in migration consultancy or put your business and revenue on the right track to growth
BMS Australia provides the following turnkey consultation services to migration consultation businesses and agents worldwide.
Registering your consultancy company and complying with the local tax authorities
Help prepare for MARA registration and examination
Acting as your liaison between clients and vendors – Networking
Managing your accounting for local and parent company reporting
Tax compliance and reporting
Full Accounts administration Management reporting and setup consultation
Audit guidance
CRM setup specific to Migration consultation needs
Training staff on migration policies, sales and marketing strategies
Business Intelligence Insights
Technology and optimization of ICT processes advice
Documentation and Lodgement support
Also, if you already have an operational migration consulting business with quailed MARA agents or Australian legal practitioners, then you can utilize BMS Australia's exclusive independent contracting services. This program has been designed for migration consultants who want to leverage the brand positioning of BMS while having access to the best legal and marketing resources.
Here are some of the benefits of becoming an independent contractor with BMS Australia
BMS has a Record of settling 1800+ migrants in Australia as well as helping develop migration business start-ups into million-dollar companies
17 years of cumulative experience in the Australian migration consultation business.
Agile Marketing plans and Strategies that will guarantee business generation.
The only migration business consultants in Australia who offer Independent Contracting
BMS offers a robust & profitable revenue sharing model.
Comprehensively customized ICT Infrastructure developed to grow and adapt with any scale of business
We have an integrated In-house electronic payment gateway facility that helps our contractors route payments easily & securely
Only migration business consultancy in Australia that offers a customized CRM suite tailored for the migration business.
Training and support in Documentation and Lodgements
These are some of the ways that BMS Australia can help you start your Australian migration consultancy business regardless of your location. Since our services can be delivered digitally following agile protocols, the geographic location does not hinder the deployment and running of the business. Also, the ICT infrastructure at BMS comprises of some of the most secure servers with cloud integration that ensures 100% security of data. For more details on how BMS can help you setting up an Australian migration business, please click here.