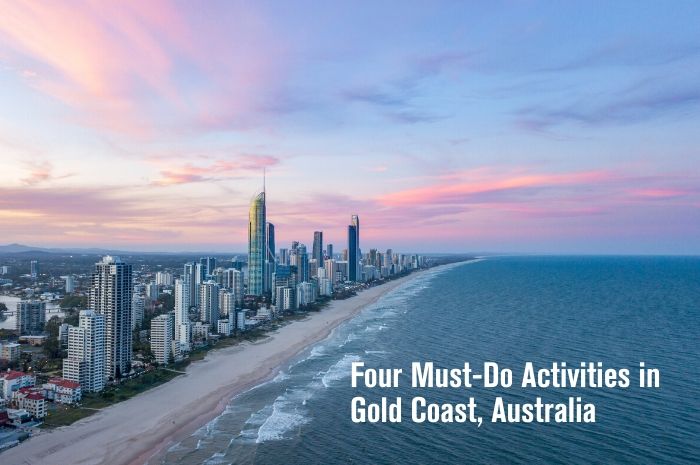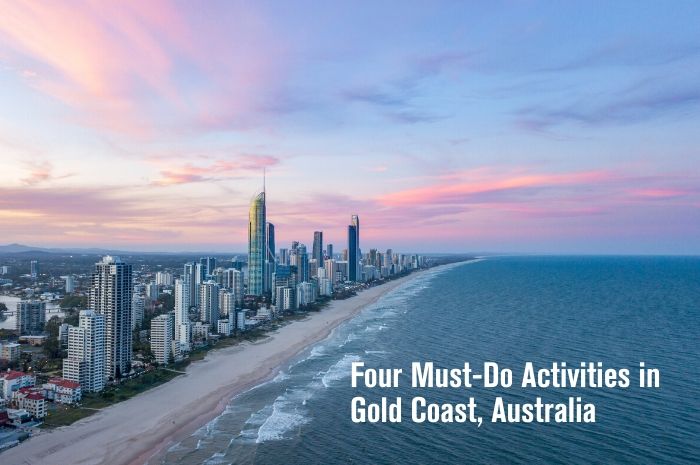 Gold Coast in Australia is a coastal metropolitan city located in the state of Queensland. The city is around 66KM from Brisbane, the capital city of Queensland state, and shares a border with New South Wales. The magnitude and size of the city is huge, and it is the 6th largest city in Australia with population exceeding 650,000. Gold Coast is also Queensland's second largest populated city.
Gold Coast is one of Australia's major tourist hub. This city takes pride in hosting thousands of tourists every single day and offers the best tourism attractions. Gold coast is significantly known for its surfing beaches, massive and beautifully designed high-rises, unique theme parks and some of Australia's best national parks. The city also hosts a large part of the nation's entertainment industry and you may frequently bump into your favourite movie and TV stars in the city. Gold Coast also hosted the Commonwealth Games in the year 2018.
The city also actively attracts new migrants who choose to call Australia home. The bustling vibes of this metropolis offers a lot for new migrants and locals in terms of a secure career, premium lifestyle and entertainment. Gold Coast is known for its spectacular beaches and parks that are home to some of Australia's unique flora and fauna. Also, since it's a metropolitan, there are exciting activities available for children of all ages including the likes of Theme Parks, Sea Worlds etc.
Here is a list of things that you can do in Gold Coast when you are exploring this beautiful city:
Surfers Paradise
The surfer's paradise beach is the most renowned and visited beach in Gold Coast. In fact, it is this beach that compels the tourists to compare Gold Coast with Miami, USA. The beach isn't your normal day out. In fact, this beach is picturesquely clean and extremely well managed. Although you can't miss the tall skyscrapers overshadowing the beach but the stroll down the beach stretch is nothing short of walking about in the most heavenly places on earth. Since the sun shines almost 12 months of the year, you can visit the surfer's paradise at any point in time and, may be, tag along some friends and family for a beach "Barbie" party. Also, if you are a surfing fan, then you can take your surfing gear along to manoeuvre the gentle and sturdy tides of the sea. The views of sunsets and the rising dawn are the most beautiful and many tourists just travel to the Gold Coast to watch the sun rise and set on the sea from the Surfer's Paradise. Those of you who prefer can take a calm stroll on the beach or shop till you drop from the bustling beach side markets.
Currumbin Wildlife Sanctuary
Currumbin Wildlife Sanctuary is one of the finest wildlife conservatories in the world. The park is a project of a non-profit Queensland trust. If you are in Gold Coast with family, then you are surely in for a treat. Children love the colourful birds and they will have a chance to cuddle the friendly Koalas and other unique Australian mammals that you will not be able to trace anywhere else in the world. You can also get up-close and personal with Australian wombats and Kangaroos. The wildlife sanctuary also has a small theme park within its premise that's a hit with younger crowd. It features themed rides and the visitors can enjoy all of them. The park also holds a bird show everyday and there are adventure tracks themed on surviving in the wild which can be a treat for those who love an adventure. The park also allows controlled feeding and is normally open throughout the year. Tourists can enter the park after it open its gate for public at around 9 AM in the morning.
Warner Bros Movie World
Warner Brothers Movie World is an action-packed theme park where you can get selfies with your favourite costumed Hollywood superheroes and other characters. The park features a myriad of movie themed roller coaster rides that are a treat for children of all ages. The crowd favourites include the DC Hyper coaster, Doomsday Ride and Green Lantern Roller Adventure. Apart from the physical roller coaster rides, there are 3D motion rides for those who do not want to catch the thrill in person. There a lot of virtual ride selection options that range from the popular Jungle Ride to Dracula roller coaster. The little ones are not left out since there is a dedicated play area for the children based on the Looney Tunes theme and some fancy shiny rides that the children will simply adore. There are various in-house exhibitions within the park that feature new movies and you can purchase themed merchandise from these. The Warner Brothers Movie Park is a must visit when you are in Gold Coast. It is advised to dedicate a full day to this adventure since you would want to try every unique ride in this park.
South Stradbroke beach
Gold Coast is a vibrant and bustling city with a lot to do. However, if you are the type who likes to escape into the calm in the wilderness, then you are in luck! You can head to the "South Straddie" (South Stradbroke Brach) and have a 21 KM island stretch to yourself! Unlike modernity casting its shadows on the main Gold Coast Surfer Paradise beach, this island is the opposite of being busy. You can have a very clam and romantic stroll with you loved one or you can just grab a picnic basket and enjoy the day out with your family on this beach. Apart from canopying for the sun bask on this beach, you can swim, surf and snorkel through the clear blue waters that kiss this beach.
These are the fours must-dos when you are visiting the beautiful and vibrant Gold Coast. If Gold Coast sounds like you, then contact BMS Australia today for your Australian Visit Visa consultation. Book your consultation with our MARA Registered Agent at https://www.bmsmigration.com/enquire-now OR CALL +61499903263.