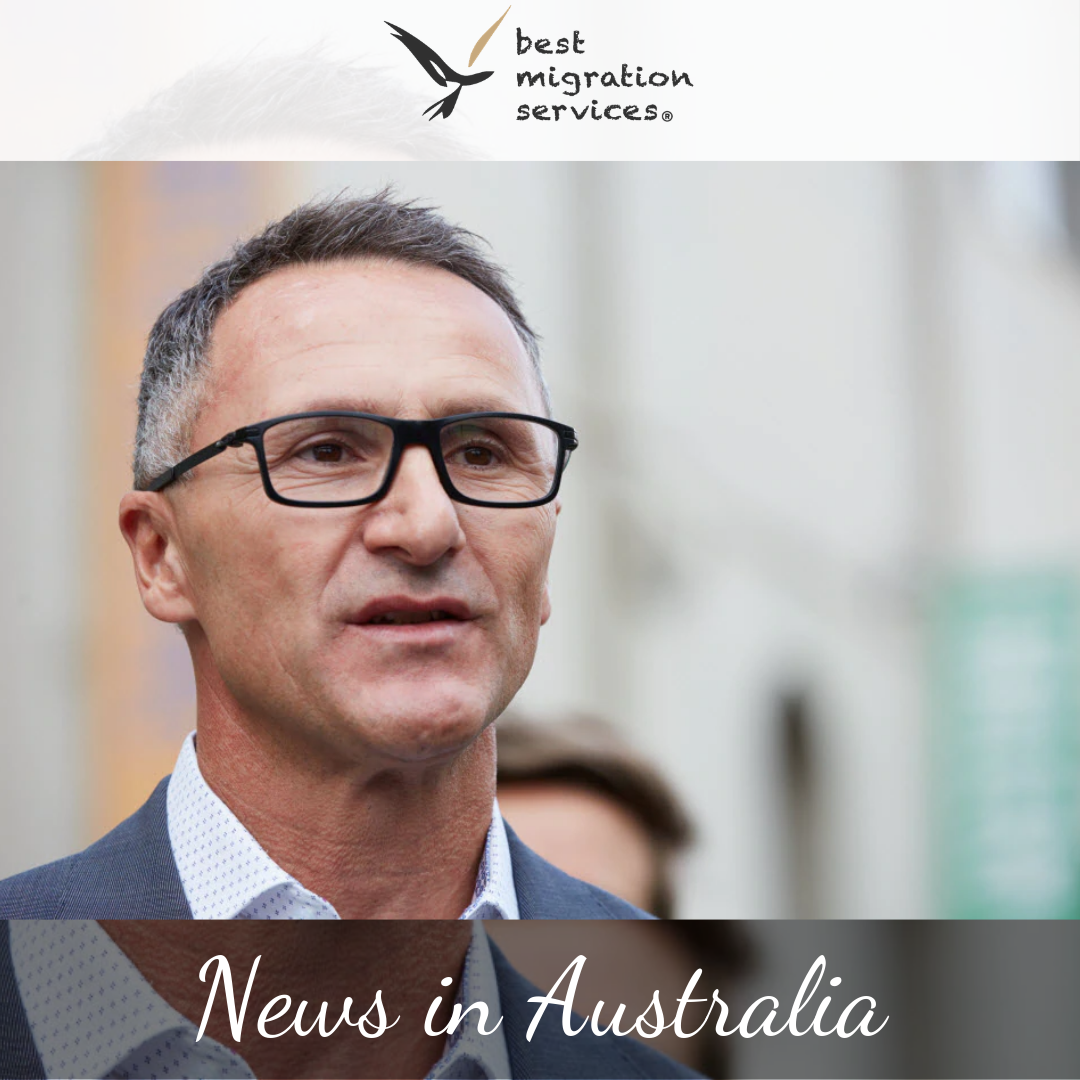 The Greens tell SBS News how they plan to make it quicker and easier for migrants to bring their parents to live with them in Australia.
The Greens are readying a push to make it faster and easier for migrants to reunite with their parents in Australia.
The party wants to cap increasingly ballooning wait times for permanent parent visa applications at 12 months and clear the application backlog – which is currently at around 97,000 – within three years.
Without applying for permanent parent visas, migrants can only their bring parents to Australia temporarily on tourist visas.
"I'm appalled that the government is keeping people apart from their loved ones for years, and in some cases, decades," Greens leader Richard Di Natale told SBS News ahead of the party's Family Reunion policy launch in Sydney on Tuesday.
"I come from a close-knit Italian migrant family. I believe there is nothing more important than family."
The "contributory" parent visa currently costs around $47,000 per person and has a wait time of roughly 45 months.
While the "non-contributory" parent visa grants holders similar privileges – and at roughly $6,000, is far cheaper – many applicants never receive the visa in their parent's lifetime. If current processing rates continue, it is estimated the backlog for this category will take 30 years to clear.
The Greens say their plan will make both visas redundant.
Additionally, the party plans to review the "balance of family test", which requires at least half the children or stepchildren of the nominated parents to be Australian citizens or permanent residents.
It also wants to allow humanitarian entrants who arrive on Australian shores by boat the opportunity to apply for family reunion visas.
The party said it would to invest $250 million over the forward estimates and $12.68 billion over the next decade to pay for the proposal.
"We have a rich history of welcoming migrants, but now it is near impossible for us to bring our parents and family members to Australia," Greens Senator Mehreen Faruqi, herself a Pakistani migrant, told SBS News.
"We want a system that reunites families, not one that keeps them apart for longer. To me, asking migrants to wait for decades to be reunited with their families is just cold-hearted and mean."
Asking migrants to wait for decades to be reunited with their families is just cold-hearted and mean.

– MEHREEN FARUQI, GREENS SENATOR
The Greens' pledge follows recent parent visa-related moves from both major parties.
The Coalition's new parent visa scheme, announced in May 2017 and due to take effect on 1 July, will be capped at 15,000 places and allow families to sponsor one set of parents at a time.
The cost of the visa, which will be $5,000 for three years and $10,000 for five years, was designed after public consultation, according to the Department of Home Affairs.
"This new visa is just one of many initiatives the Morrison Government has put in place to ensure migrants are supported," Immigration Minister David Coleman told SBS News last month.
Labor has announced plans to revise the 15,000-place cap to an unspecified "demand-driven" number and allow families to bring both sets of parents to Australia.
The cost will also be reduced, from $5,000 for a three-year visa to $1,250 and from $10,000 for a five-year visa to $2,500.
"Many elderly parents want to reunite with their families but have to travel to Australia as tourists – proving costly, frustrating, disruptive and exhausting as they ferry between countries," Labor leader Bill Shorten said last month.
Mr Coleman labelled Labor's plan a "cruel hoax".
"Labor knows full well that this proposal would be completely unsustainable. It is trying to perpetrate a cruel hoax on migrant communities," he said.