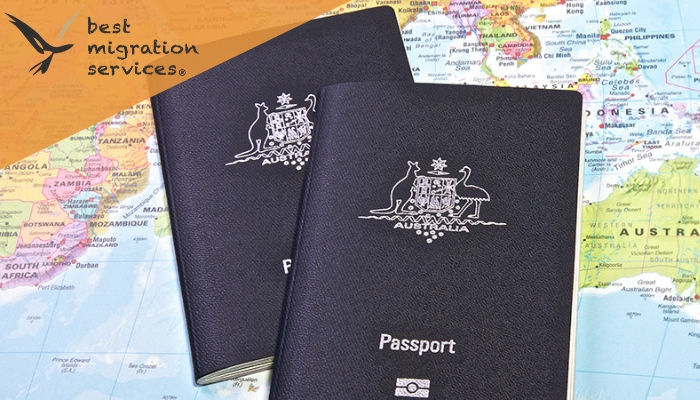 15th October 2018 By Sam Hopwood*
One of the most sought-after Australian visas is the Skilled Independent visa (subclass 189). This visa allows you and any dependants to live and work in Australia permanently with virtually no restrictions. If your skills are currently in demand in Australia, you might just be able to get your hands on one.
Is your job on the list?
The Australian skilled occupations list is a list of all of the jobs that are currently in demand in Australia. If your occupation is on the list and you meet the relevant criteria, you could be eligible for one of the most coveted permanent residency visas, the Skilled Independent visa (subclass 189).
These are five of the most in-demand jobs in Australia right now, so if you have these skills, now is the perfect time to apply for this visa.
Engineers
Secondary School Teachers
ICT Security Specialists
Actuaries
Construction Project Managers
Depending on your level of expertise in your specific field, you could start earning a tidy sum in Australian Dollars from the moment you get to Australia.
The benefits of the Skilled Independent visa
The Skilled Independent visa is a permanent residence visa, so you can stay in Australia indefinitely once you have been granted this visa. What's more, you can bring your family with you on this visa and they too will be able to live, work and study in Australia, as well as enrol in Medicare, Australia's national healthcare scheme.
The Skilled Independent visa route is one of the best ways to get your new life started in Australia. If you have the relevant skills, it's advisable to apply sooner rather than later, as the DIBP updates the list of eligible skilled occupations on a regular basis.
How to get a Skilled Independent visa
The first thing you will need to do is submit an Expression of Interest (EOI) to the Australian Department of Immigration and Border Protection (DIBP). The EOI will need to detail your nominated occupation, skills and qualifications. If your EOI is accepted, you will be invited to apply for the visa. You will have 60 calendar days to apply for the visa after you have been invited.
In the second stage of the application, you will need to:
Obtain a skills assessment for your occupation
Meet the immigration points test pass mark of 65 points
Take the English language test
Be under 45 years old
Meet the health requirement
Be of good character
Most Australian visa applications fail not because applicants are ineligible, but rather due to a lack of documentary evidence. An experienced MARA-registered Australian migration agent can ensure your application is presented correctly, so that you don't waste time and money on an unsuccessful application.
Moving to Australia and settling there isn't a straightforward process by just putting in a visa application. The process is complex and is best only handled by Australian Registered Migration Agents or Australian Immigration Lawyers.
Best Migration Services, through its associate offices handholds their migration clients especially from Dubai Abu Dhabi – United Arab Emirates and India, throughout its Permanent Residency Visa programs and process. Migrants from Dubai Abu Dhabi – United Arab Emirates and India that apply their Migration to Australia through BMS and its business associates and partners – FBP International, also provide end to end Australian Settlement services like but not limited to, home stay, long-term and short term accommodations, orientation of Australia and its lifestyles, job search, acquiring or takeover qualifying businesses either self-managed and/or co-managed businesses with lucrative returns and providing and helping them get an Australian Citizenship.
Migrants from Dubai Abu Dhabi – United Arab Emirates and India who are Interested in migrating and settling in Australia and/or doing Business or Investing in Australia with assured good return of investments, please contact our associate office in Dubai, [email protected] or call us on +971507513997,  +971 56 806 2417 (UAE)  or  +61499914288 (Australia)