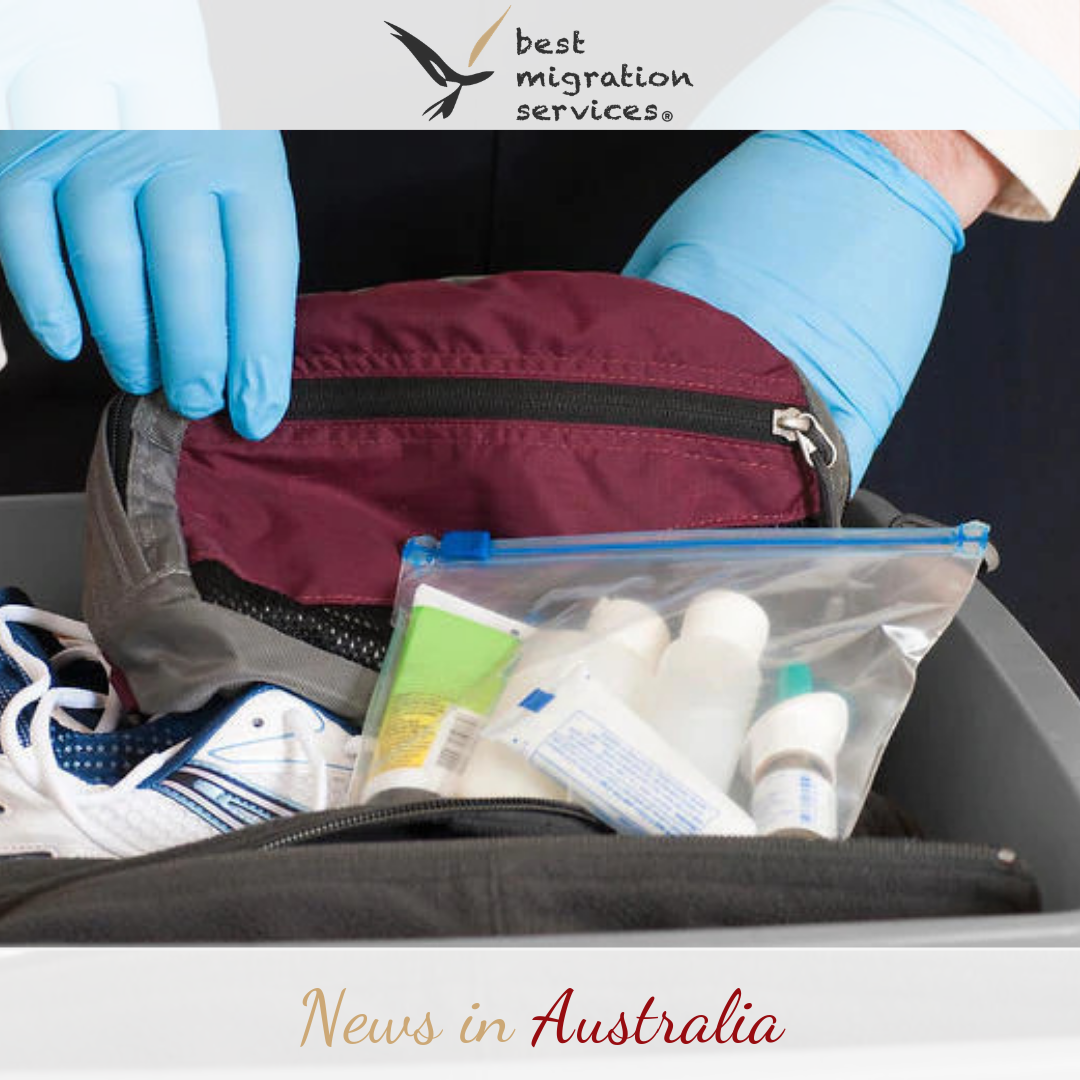 From April 17, visitors to Australia failing to declare prohibited items might have their visas shortened or canceled.
Australia's strict bio-security laws prohibit certain foreign foods, plant materials, and animal products from entering the country, due to the threat of introducing serious pests and diseases into Australia, devastating our valuable agriculture and tourism industries, as well as our unique environment.
From April 17, 2019, new rules come into effect allowing airport authorities to shorten or cancel visitor visas if a visitor fails to declare prohibited items upon entry to the country.
So before you send across a list of goodies for your family and friends to bring to Australia, or travel back to Australia from your home country and on a temporary visa, take a look at what you can and cannot bring into Australia.
'Innocent mistake' that sparked airport bomb scare
The 65-year-old Indian grandmother says she wasn't aware her mistake could cause panic.
WHAT CAN I BRING/NOT BRING TO AUSTRALIA?
Food
Food items brought into Australia must be declared on Incoming Passenger Cards when arriving by plane. Biosecurity officers may need to inspect some of the food you're bringing with you.
While you are allowed to bring coffee, biscuits, bread, cake, chocolate, maple syrup, and oil, one needs to declare if they have brought tea, spices, pickles, rice, nuts, dairy products with them.
Take a look at the full list here.
Medicines
Medicines for personal use are allowed. However, one must carry a letter or copy of the prescription (written in English) from the doctor to certify that the medicine has been prescribed to treat a medical condition and ensure the quantity of the medicine does not exceed three months supply.
"You should leave your medicine in its original packaging and declare it to the Australian Border Force when you arrive," the Australian Border Force (ABF) advises.
For more details, click here.
Visiting Australia? Be mindful of what's on your phone and laptop
Australian Customs Officials can check your electronic devices for porn and anyone found in possession of illegal material can face up to 10 years imprisonment and/or a fine of up to $525,000.
Plants, flowers, and seeds
Live plants are not permitted.
"Most live plants must not be imported to Australia unless the importer has a valid import permit from the Department of Agriculture and Water Resources," the ABF advises.
For seeds, one must declare it if they are carrying seeds.
For more details, click here.
Seasonal or festive items
Many migrants bring special items related to Indian festivals like Diwali, Rakhi and Lohri to Australia. The ABF strongly advises one "declare anything you are bringing or sending so that it can be inspected by our staff at the border."
The ABF advises not to bring fresh fruits, flowers, dried fruit, nuts and Indian sweets like burfi, ras malai, rasgulla and pedas. For more details on these sorts of items, click here.
Besides these specific categories, there are many more items on the list that are prohibited or must be declared when being brought to Australia.
Take a look at the entire list here.
WHAT IF YOU ARE CARRYING A PROHIBITED ITEM?
When traveling to Australia you will be provided with an Incoming Passenger Card by the crew of your aircraft or cruise vessel.
"This is a legal document. You must mark YES on your card to declare if you are carrying certain food, plant material or animal items. You can take these declared goods with you to the clearance point where they will be assessed by a Department of Agriculture and Water Resources biosecurity officer and may be inspected. Alternatively, you can voluntarily dispose of food, plant material or animal items in bins located in the terminal," the Department of Agriculture advises.
WHAT IF YOU FAIL TO DECLARE?
A biosecurity officer may inspect your baggage, even if you do not declare any goods. They may use X-ray or a detector dog. You must declare or dispose of any goods with a biosecurity risk before the inspection. If you do not or you make a false declaration on the Incoming Passenger Card, you:
may be caught
may be subject to civil penalties
may be prosecuted, fined more than A$420,000 and imprisoned for up to 10 years and a get criminal record.
You will not be penalised under the Biosecurity Act 2015 if you declare all goods, even if they are not allowed into Australia.
From April 17, 2019, new rules state that if a visitor fails to declare anything that cannot be imported, the officers at immigration clearance points may shorten or cancel their visa.
ABF says the people found guilty of not following these rules may be prevented from returning to Australia for three years.
"Persons whose visas are canceled under these circumstances may be turned around and returned and will be prevented from being granted a visa to return to Australia for three years except under compelling or compassionate circumstances," ABF spokesperson told SBS Hindi.
[insert page='footer' display='content']