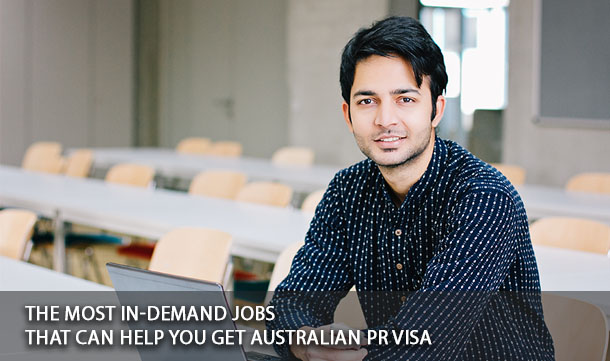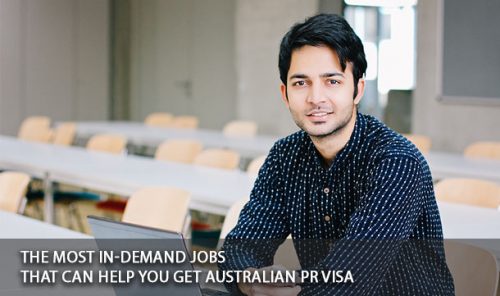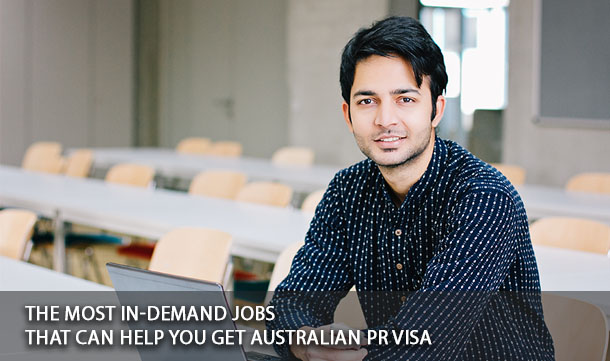 The Australian economy is one of the most stable in the entire world. In fact, unlike most of the developed countries, the continent's unemployment rate has remained in a single digit with accumulated macroeconomic growth rate remaining stable around 2%. These are some mega milestones achieved by the robust and inclusive model of the Australian economy.
The biggest factor in a stable and growth oriented Australian economy has been the consistent shift of human capital to the country. Not only this, the Australian economy thrives on the induction of skilled migrants in the country and placing them at the right spots. The demand and supply of the human capital plays a very crucial role in this regard and that's the reason that Australia's general skilled migration system offers limited places.
The continuous Australian infrastructure development as well as the community uplift needs consistent input from the talent of the outside world. Recently, Australia added more professions into its ever-expanding list or the SOL with a new visa regime that is going to make it easier for aspiring migrants to gain PR in order to live and work in the country. The visa changes starting 16th November 2019 have been discussed in detail and you can click this link to read all about it.
Australia needs workforce and it needs it in a systematic pattern where the demand and supply equilibrium are perfectly maintained. From plumbers to electricians and from cops to nuclear reactor engineers; there is a job for virtually everyone who has a skill that can help Australia grow. However, the law of demand and supply is a natural phenomenon and there's a lot of competition for the jobs since the global skilled population exceeds the number of jobs available.
There is a requirement for skilled human resources in every part of Australia. However, since the number of skills is in thousands; we have shortlisted the 5 most in-demand jobs in Australia. These jobs are nearly always available for trained manpower and it is easier for the aspiring migrants having experience in these trades to find jobs once they land in Australia.
Engineering
Australia is in a "desperate" need for Engineers. The number of Engineering graduates being produced in Australia by the polytechnics and universities is far less than the demand of the industry. It is a well-known fact that Australia imports twice the engineering related human capital than it produces at home. This has been on-going for a decade now. Also, since Southern Australia is witnessing a massive infrastructure development, engineering staff is in demand in all cadres of development.
Currently, the following engineering fields require trained and qualified personnel in order to fill in the human capital gap within these industries:
Chemical, Biochemical and Petro Chemical Industry
Metallurgical Engineering
Civil, Road and Transportation
Quantity and Quality Surveying
Geophysical and Geo Technical Engineering
Construction and Structural Engineering
Electrical Engineering
Electronics Engineering
Industrial and Solar Engineering
Mechanical, Mechatronics and Avionics Engineering
Production Control Management Systems
Agricultural Engineering
Environmental Engineering
Telecommunications
Please note that these are only some of the well-known engineering related fields that require immediate manpower to take up urgent positions. There are hundreds of engineering disciplines whose professionals are direly needed in the whole of Australia. According to Seek.com.au, a simple search draws up 17000+ engineering jobs available all through Australia. Same is the case if you use any other job portal. Mostly, trained and experienced engineering staff is hired directly by the Employer.
Healthcare
After Engineering, the healthcare sector is the most active employer in Australia. Australian Government wants to provide top of the line healthcare and aged assistance services. For this reason, healthcare professionals are always in demand within the continent. Also, Australia is quickly becoming the medical tourism hub for Asia Pacific and has witnessed a rapid growth in medical tourism industry. The chances of good and experienced medical staff to acquire the Australian PR are bright. However, like every industry, the Enterprises in the country are looking for the best.
The following experienced healthcare professionals have a good chance of acquiring the Australian PR:
Medical Doctors
Medical Specialists
Registered Nurses
Special Need Children Carers
Nursing Associates and Support
Physiotherapists
Aged Carers
Medical lab technicians and Phlebotomists
Caretakers for the people with special needs and disabilities
These are only some of the most popular medical fields that require trained manpower in Australia. There are many more healthcare fields that require trained professionals because Australian nursing homes and healthcare facilities are always striving to provide turnkey medical services to their patients.
A summary view at Seek.com.au shows that there are 14000+ active jobs for healthcare professionals throughout Australia.
Information Technology (IT)
Information Technology simply referred to as IT jobs are aplenty in Australia. The decade has seen very swift mass adaptation of digital technology from organizations of all sizes and niches. From government to grocery stores, technology has played a pivotal role in transforming the way things work. With consistent and rigorous integration of information technology in everyday life, it has become easier and quicker to get things done on time and every single time.
IT professionals are high in-demand in Australia. The industry faces a dilemma like that of the engineering filed. The in-house universities, colleges and technical institutes can not produce enough trained human resources to cater to the expanding need of the IT industry. Therefore, Australia imports the IT manpower and the induction numbers are approximately equal to healthcare and engineering.
Following are some of the IT related jobs that are high in demand in Australia
Computer Programmers
Web Developers
Graphic Designers
Digital Content Creators
Mobile Application Developers
Database Administrators
Business Intelligence Professionals
Blockchain apps and protocol developers
Network Administrators
The most visited Australian job portals indicate a high demand for the above-mentioned IT pros. However, there are scores of other IT jobs that are available in Australia and migration aspirants can apply for them if they fit the job descriptions.
Education & Training
Australia is a migration hotspot. There are people from the developed and underdeveloped countries who want to call Australia home. This major influx of migrants has created a massive demand for education manpower. Australia has the reputation of not compromising on any aspect of education and healthcare. This is one of the key reasons that people want to migrate to Australia to either get top of the line education for themselves or for their children and family. The education and training sector in Australia is divided into three main blocks.
Government
Private
Private – Public Partnership
All three blocks are continuously evolving to provide the best education and training to their students. From schools to universities, the system of education is comprehensively designed to nourish the students into leaders rather than syllabus crammers. Like all industries in Australia, education and training industry is also looking for experienced professionals. However, the competition is tough because the Australian education system isn't known for compromising on quality.
Here is a list of some of the trained professionals that are needed in Australia:
Elementary, Middle and High School Faculty
School Adminstrators
Hostel Wardens
Professors
Subject Specialist Lecturers
Librarians
PE Instructors
Vocational Skill Trainers
These are only some of the most popular education related professions that command a good demand in Australia. There are many more educational fields that require trained professionals because Australian schools, colleges, universities and polytechnical institutes etc are always striving to provide the best training to their students without compromising on the quality.
Accounting and Bookkeeping
Qualified professional accountants, bookkeepers and ledger clerks have a consistently growing demand throughout Australia. The Australian economy hasn't faced an economic turmoil in the recent years, and this has resulted in booming and stable businesses throughout the continent. Accounting personnel are as necessary for a business as are the sales staff. Therefore, there is always a demand for qualified accounting professionals who can manage and consolidate the assets, liabilities and cash flows of enterprises.
Some of the popular accounting related jobs that are available in Australia are:
Auditors
Financial Analysts
Accountants
Chartered Accountants
Bookkeeping Clerks
Ledger Recording Clerks
Warehouse accounting professionals
Financial Consolidators
Accounting related jobs are aplenty in Australia. Like other jobs, the Australian organizations – regardless of the size – go for the best. However, anyone with relevant experience and qualification can find it relatively easy to land a job once they arrive on a PR.
This brings us to the end of the part 1 of this series. In upcoming parts of this series, we will be discussing other professions that are in demand. Also, a dedicated piece will be done on the salary brackets that these professions command in Australia. Migrating to Australia is easier than most of us think! It's a transparent point and skills assessment-based system that gives level playing field to qualified candidates.
BMS Australia has 30+ years of cumulative experience in providing Australian immigration consultancy. We take pride in being a member of MARA along with having some of the best qualified immigration lawyers and registered consultants on board. In case you are looking to increase your chances of success, just click here and leave us a message.