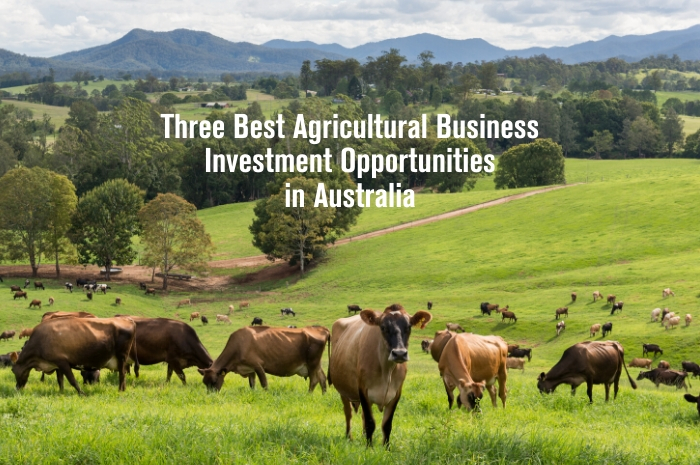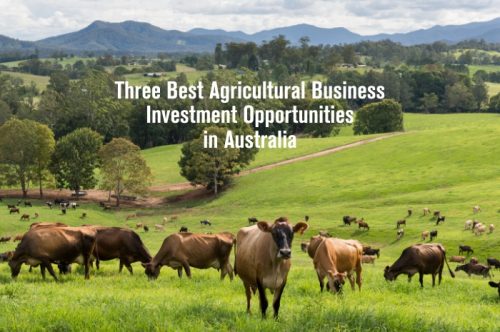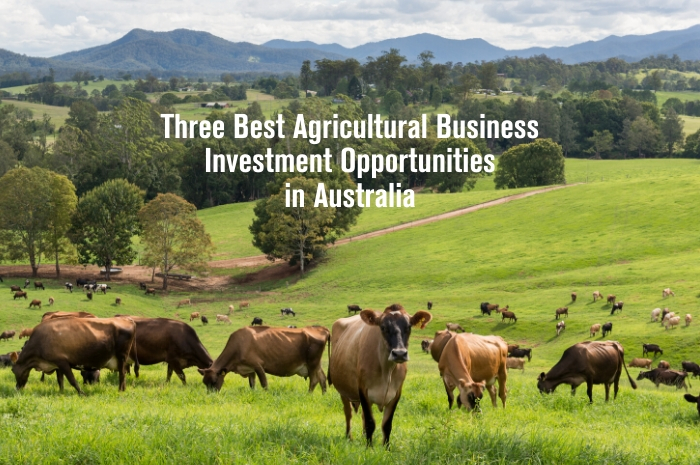 Australia's economy is resilient, stable and inclusive. These three traits of the continent's economy pave way for low-risk investment environments for conducting business. The total population of Australia only accounts for 0.3% of the global population but the GDP of this country contributes to about 2% of the total global economy.
In the past couple of decades, the Australian economy has enjoyed major industrial economic growth. The agribusiness in Australia boasts of a wonderful past, a profitable present and a future crowned with exponential growth prospects. The agricultural industry of Australia supplies globally and to gain further traction within the global economy, the sector is always welcoming new entrants as entrepreneurs and venture capitalist investors. The new entrants in this field are provided a level playing field. Also, due to the cultural dynamism and diversity, the businessmen can test their yields within the local population to perfect it for their offshore target markets.
The Australian Government is highly supportive for the growth of agriculture sector. Australia's growing agribusiness and food sector offers robust opportunities for investors looking to expand their agrarian production. Investors can easily leverage Australian expertise and experience in finding roadways into local and global markets for a diverse range of agrarian exports. This greatly helps securing new business from within and offshore.
Australia is strategically located and has ocean access to most of the world through its coastlines. The location of the country makes it easier for the businesses to reach Asia, Europe and Americas. As the country is primarily one huge island, so the coastline is spread over millions of acres with every side offering major and minor shipping ports. The inland logistical system is neat with coast to coast road, rail and air access.
Apart from these, Australia enjoys several Free Trade Agreements with various countries around the globe. Some of the FTAs that Australia is a part of are as under:
ASEAN-Australia-New Zealand FTA
Australia-Chile FTA
Australia-New Zealand Closer Economic Relations
Australia-United States FTA
Japan-Australia Economic Partnership Agreement
Korea-Australia FTA
Malaysia-Australia FTA
Singapore-Australia FTA
Thailand-Australia FTA
China-Australia FTA
Trans-Pacific Partnership (TPP) Agreement
Australia has proven to be one of the best Agri investment destinations. Here are some top agricultural niches that you can invest and expect a better return on your investment.
Grains (Wheat – Oats – Barley) Farming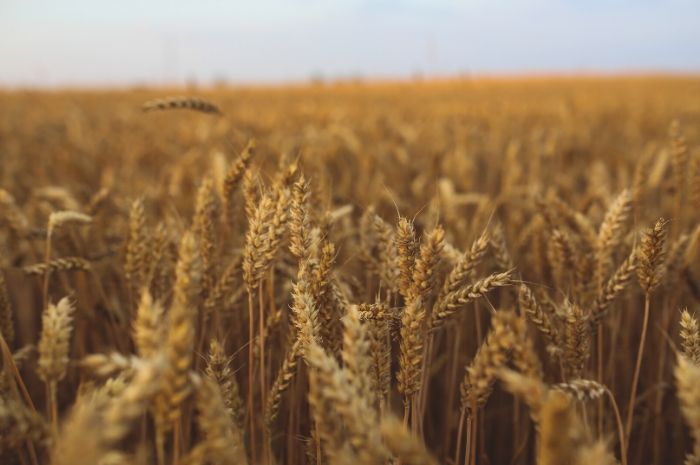 Grains production, processing and exports occupy the largest percentage of the total Australian agrarian yield. The main crops of Australia include wheat, barley, oats and oilseeds. The demand for the Australian grains is growing every year. The continent isn't densely populated hence the grain demand at home is always met with plenty left for export.  Since the last decade, Australia has been exporting almost 68% of it's total produce to Asia, Americas, Africa and Europe.
Here are some of the key sector attributes for grains farmed and produced in Australia:
Efficient on-farm production, with ongoing productivity improvement
Internationally recognised reputation for safe, healthy and high-quality grains
Geographic and climatic diversity
Well-organised leading-edge R&D infrastructure
Accessible supply chain
Just-in-time delivery proximity and capability
Know-how in production and varietal technologies
The investors can explore myriad of opportunities that are available in wheat and oats farming. Both these food types have a worldwide demand throughout the year. Also, the Australian wheat is one of the best in the world and the importers are ready to pay better price for high quality yield.
Beef Farming and Production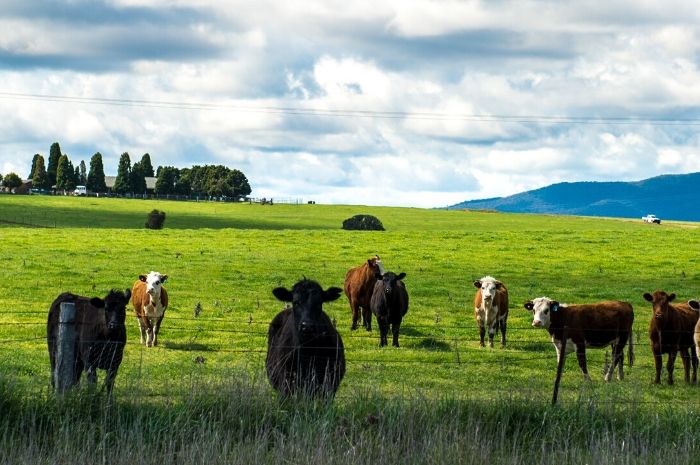 Beef production in Australia presents one of the best livestock farming investment opportunity. The cows raised in Australia are of superior breed and continuous research and development in the sector – heavily funded by the Australian Government – continuously uncovers better farming and high yield production methodologies.
From 2014 onwards, Beef exports have seen a consistent 17% rise in exports. This means that the demand for the Australian bred cattle meat is enjoying exponential growth. Australia exports beef and cattle to over 90 countries throughout the world that's a huge achievement.
Here are some key attributes of the beef and cattle farming in Australia
Clean and green image, disease-free status
Individual, electronic traceability system (NLIS)
Comprehensive grading system (MSA)
Efficient farm production methods
Diversity of production regions and systems
Low-cost land supports grass-fed production
Innovation well supported by R&D infrastructure
Proximity to key Asian markets confers a freight advantage in terms of cost and time to market
Dairy Production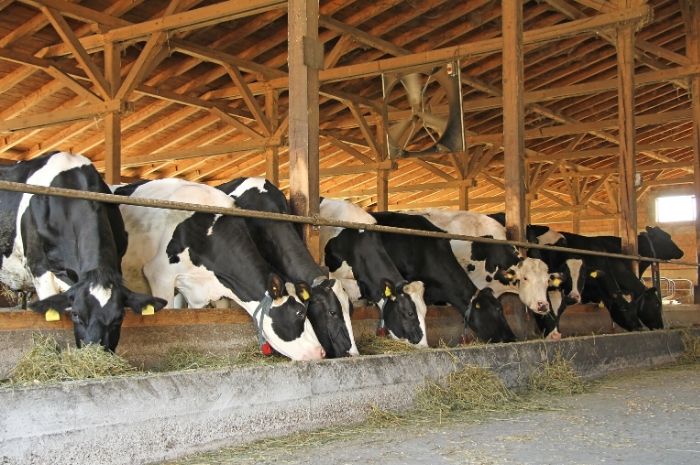 Australian Dairy products constitute about 5% of the total global dairy yield. The dairy production holds the 4th largest industry status within Australia. Cheese is one of the dominant products of the Australian dairy and around 50% of the total produce is exported worldwide. Apart from cheese, Australian dairies also produce specialized milk powders which are primarily meant for exporting to other countries.
Australia's dairy food safety and quality systems are well known and highly regarded in growing Asian and Middle Eastern markets, making the industry a preferred supplier of functional dairy ingredients.
Here are some of the key attributes of dairy farming in Australia:
High food safety and biosecurity standards, coupled with advanced product traceability systems
Globally competitive, high-quality milk production
Regional diversity
Well-developed and organised R&D sector supporting primary and processing sectors
Smaller-scale manufacturing facilities offering agility and flexibility
Produces a diverse range of functional, ready-to-consume value-added products and ingredients
These are the three best agrarian investment opportunities in Australia. However, some other agricultural industries, such as aquaculture, horticulture and hydroponics are considered as high yielding ventures with a global market like dairy, meat and grains. The Australian authorities keep a very strict check and balance on the quality of production and the economic departments ensure a level playing field for each business that qualifies to venture in this field.
If you are a businessman and want to start your business or invest in Australia, then the best option for you is to migrate to Australia on one of the Australian business visas. In case you are looking to increase your business visa success chances, just click here and leave us a message