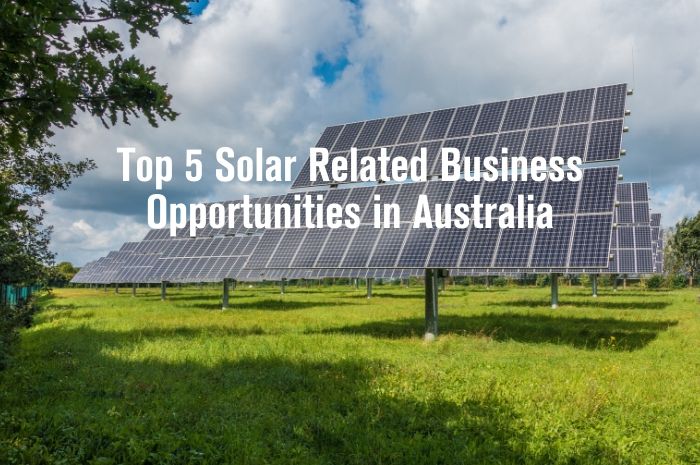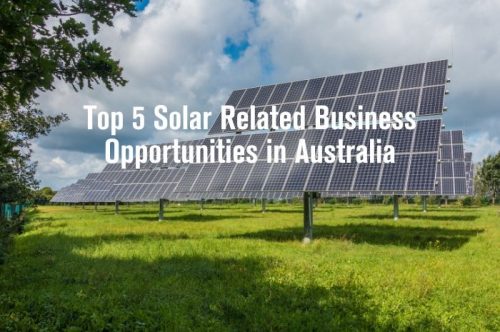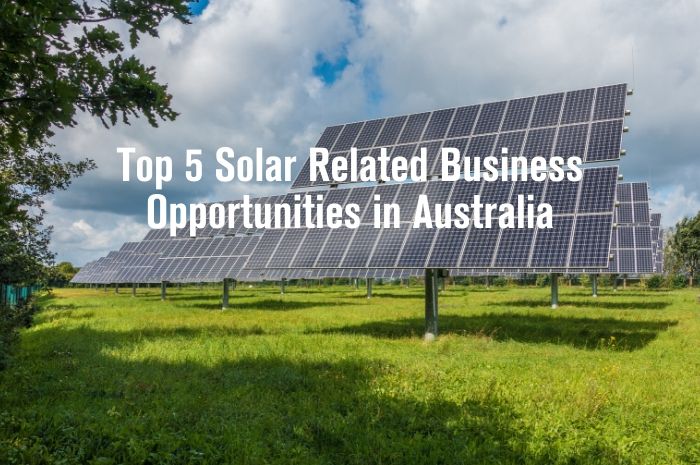 Australia is known as the land of plentiful. From abundant reserves of earthly ores to largest access to under sea riches, the continent has tremendous natural resources. Moreover, Australia is the only continent that has the highest amount of solar radiation per square meter. As a matter of fact, Australia is the only country in the world that receives approximately 58 Quadrillion Joules (PJ) of solar energy that's at least 10,000 times more of its actual requirement. This gives Australia solar abundance and subsequently the highest capacity to generate clean and green energy globally. Since Australis is also a party to the Paris Agreement on Climate Change backed by the UN, the Australian government is committed to producing energy from non-emissive and non-polluting sources. For this reason, the government has special programs and subsidies for individuals and investors looking to take up a solar power related business.
Here are some of the solar energy related business opportunities that investors, entrepreneurs and seasoned businesspeople can explore in Australia:
Stocking and Selling Retail Solar Products
This is the easiest and the most adaptable kind of solar related business that you can involve in. If you are planning for a start-up then it's advisable to get a retail outlet customized to selling solar related products such as panels, rechargeable batteries, installation toolkits and DIY equipment etc. In the beginning, you can source these products from the local Australian wholesalers. After you learn the ropes of the business, you can start importing products from China and other countries that manufacture these products. This will greatly enhance your profit margins. However, you should do your research before selecting the location because, like everywhere else, there are certain business districts that sell and stock solar related commodities. It is advisable to start from such markets and then work your way up.
Wholesale Distribution Setup
If you've migrated to Australia on a business PR grant, then a wholesale distribution setup would be an excellent option as well. The consumers are informed, and they are shifting to clean energy for saving money and the climate. Solar-related retail outlets are popping up due to increased demand and these retailers need wholesalers who can provide the stock as and when required. You don't really have to go all in for this business. You can start with importing a niche product such as solar panel grid holders and sell them to retailers and solar panel installation companies. Also, another great idea would be to start importing the solar panel cleaning kits. Wholesale distribution is a capital-intensive business but the return on investments are worthwhile as well.
Residential Solar Panel Brokerage
This solar-related business idea requires no minimum capital investment. However, you will need to be excellent in prospecting and generating valid leads. The business setup just requires you to have access to a phone, a business card and some training in roof inspection to find out the suitability of solar panel installation. The generic model of the business requires you to tie up with a residential solar installation company and pass on the lead to them against a commission. The commissions are sizeable and if you get good at it, you can vertically grow from being a broker to a full-fledge turnkey solar installation company owner.
Industrial Level Solar Park Setups
The National and State governments of Australia welcome the idea of public private partnerships when it comes to renewable or green energy sources. If you are a migrant venture capitalist or an investor, then you can get in touch with your local government to check out the feasibilities of setting up solar parks to generate electricity for smaller and larger residential or commercial communities. Generally, you'll have to present the concerned authority with your business plan and if it is feasible for the government, they might allocate you land for installation of your solar grid. This business idea requires capital funding from multiple parties and the governments may also require bank guarantees along with financial sustainability.
Manufacturing Solar Panels
You'll need to have a background in green energy engineering or its industrial production to step into this venture. Australian government ensures ease of business for the parties that are interested in setting up in house production units. If you have enough capital and the experience, then it will be a brilliant idea to make a solar panels production plant right here in Australia. Australians are patriots and they'll love the "Made in Australia" tagged products. It is a huge opportunity for those who have the financial capacity for this business idea. If a plant is made, you can further expand it vertically by developing materials sourcing department to logistics.
These are the best 5 business ideas that the new business and skilled migrants in Australia can go for. However, these aren't the only ones out there and you can select a very niche solar-related service or product to sell and market. For instance, you can introduce solar charged batteries for yachts and cruises. Australia is a land of opportunities and there is no limit to what you can achieve. Migrate to Australia today and let   help you clinch the business and entrepreneurial goals that you always wanted. Click here to apply now to migrate to Australia.