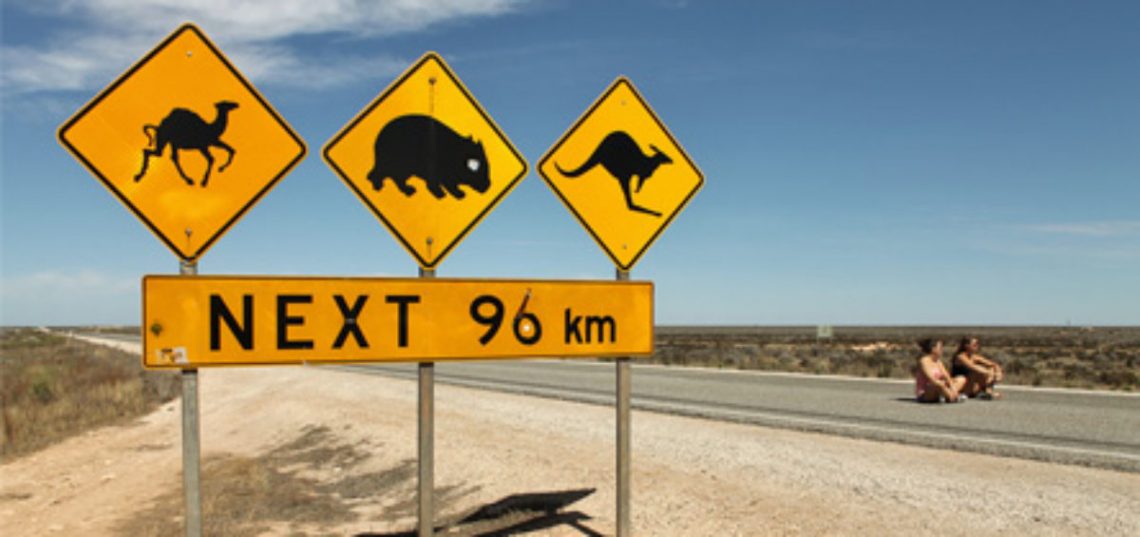 Why live and work in Australia?
Why get a Permanent Residency for Australia?
The lifestyle of course!
Imagine driving out of your family home, a corner plot in a green and friendly neighbourhood. The skies are bright blue and blocked only by the branches of a gum tree. Old Tom your elderly neighbour is tending to his garden and waves to you as you drive past. Jenna and Harry, dressed in their bright maroon uniform are scurrying off to school and raise a hand for you to let them cross. You brake and let them pass, as you laughingly tell yourself that these kids will always be late. You drive for another five minutes and hit the freeway and the vistas really change. Gone are the sprawling suburban neighbourhoods and instead you are met with rolling hills and even chance upon a group of kangaroos. Forty minutes and you are in the city, tall buildings, ancient cathedrals, verdant parks and the smell of freshly roasted coffee. You find your way to the office Cark Park and walk up to your desk, a cubicle that is already filled with your mates guzzling coffee and talking about the latest footy game.
Scenes straight out of a movie? Guess again, it's everyday life; this one is a page out of my husband's daily commute to work. We live in Willunga, South Australia but the rest of Australia is pretty much the same. Five years ago en route to Perth we decided to stop by Adelaide, for a short sightseeing trip and we never left. The friendly neighbours, the amazing food, the gorgeous scenery and we were sold!
We went to Sydney for a Christmas holiday and enjoyed the busy city life but Adelaide is where home is for us. Sydney is as gorgeous as any city can get with the culture, the opulence, the busy nightlife, the gourmet food and the amazing shopping but as a family of five with three children below six, Adelaide with its family friendly culture wins hands down.
I am a migrant and I called Dubai home for 25 years of my life, grew up there, studied in Gulf Indian High School and started my career working with Arabian adventures, Marhaba and eventually with Emirates Airlines as cabin crew. I got married and migrated to Australia. Today after five years I am an Australian, a mother of three gorgeous children and happy as can be. Do I miss Dubai? No not really, went there for a brief spell to visit my brother and his family and I couldn't wait to get back. For one the weather, my sister-in-law called it bearable but 30 seemed too hot. In Adelaide we are used to low 20s and when it crosses 30 we lounge around the pool or go for a swim in the ocean.
The metros were too crowded and streets too busy, it was noisy and not many places for the kids to visit. The malls were breathtakingly beautiful but how many times can you admire the Burj Khalifa? A week and my kids were pining to go back home, and why not?
We have a big grassy backyard where they jump on their massive trampoline, scooter across the garden path, dig and muck around the garden which has maple trees, olive trees, an apple tree, a peach tree, an orange tree, a plum tree, etc. We live ten minutes walking distance from the beach, the kids playground is a stone's throw away, there is a jogging and walking track that is across natural Australian bush that the kids call a jungle. The State library is a short walk across and every Tuesday there is story time. We live very close to a shopping mall and during school holidays there is free face painting, free balloons, free storytelling and other paid activities, $2.50 per child for activities like painting, decorating donuts, etc.
This is an ordinary lifestyle, accessible to everyone calling Australia home. Large homes with good sized backyards, Free family activities all year around, Free medical and dental for school kids, Free primary and secondary schooling, Free vaccinations for children, ample parks and playgrounds.
For the rich? Private schools, Private hospitals, Trips to the Zoo which cost about $30 per adult, outings to wildlife parks about $15 per adult, trips to Kangaroo island, weekend holidays to Victor Harbour, river cruises etc.
The lifestyle is what sells living in Australia, the clear blue skies, the fresh air, the gorgeous vistas, the fresh food and the stress-free living. Migrating here is not as difficult as people think it to be. A degree and five years experience with good English language ability is all that is required.
At BMS our MARA registered Migration Lawyer can assess your case and advise whether you qualify or not. As migrants, we know how daunting relocating to a new country can be which is why we also offer post landing services to help you resettle and make a home.